Company Profile
Company Name
Sumitomo Mitsui Trust Research Institute Co., Ltd.
Date of Establishment
July 1, 1988
Address
Sumitomo Mitsui Trust Bank Shiba Building 11th Floor,
3-33-1 Shiba, Minato-ku,
Tokyo 105-8574 Japan
Phone: 03-5427-3350
Capital
300 million yen
Executives (as of April 2022)
Position
Name
Responsible
President
Yoshinori Momose
Director
Kazuya Arame
Corporate Management Division
Director
Takehiko Miura
Executive Officer
Masahiko Mori
Investment Research Division and Investment Advisory Division
Executive Officer
Nobuaki Kawai
Investment Advisory Division
Auditor
Kazuyuki Saeki
Auditor
Takeshi Doi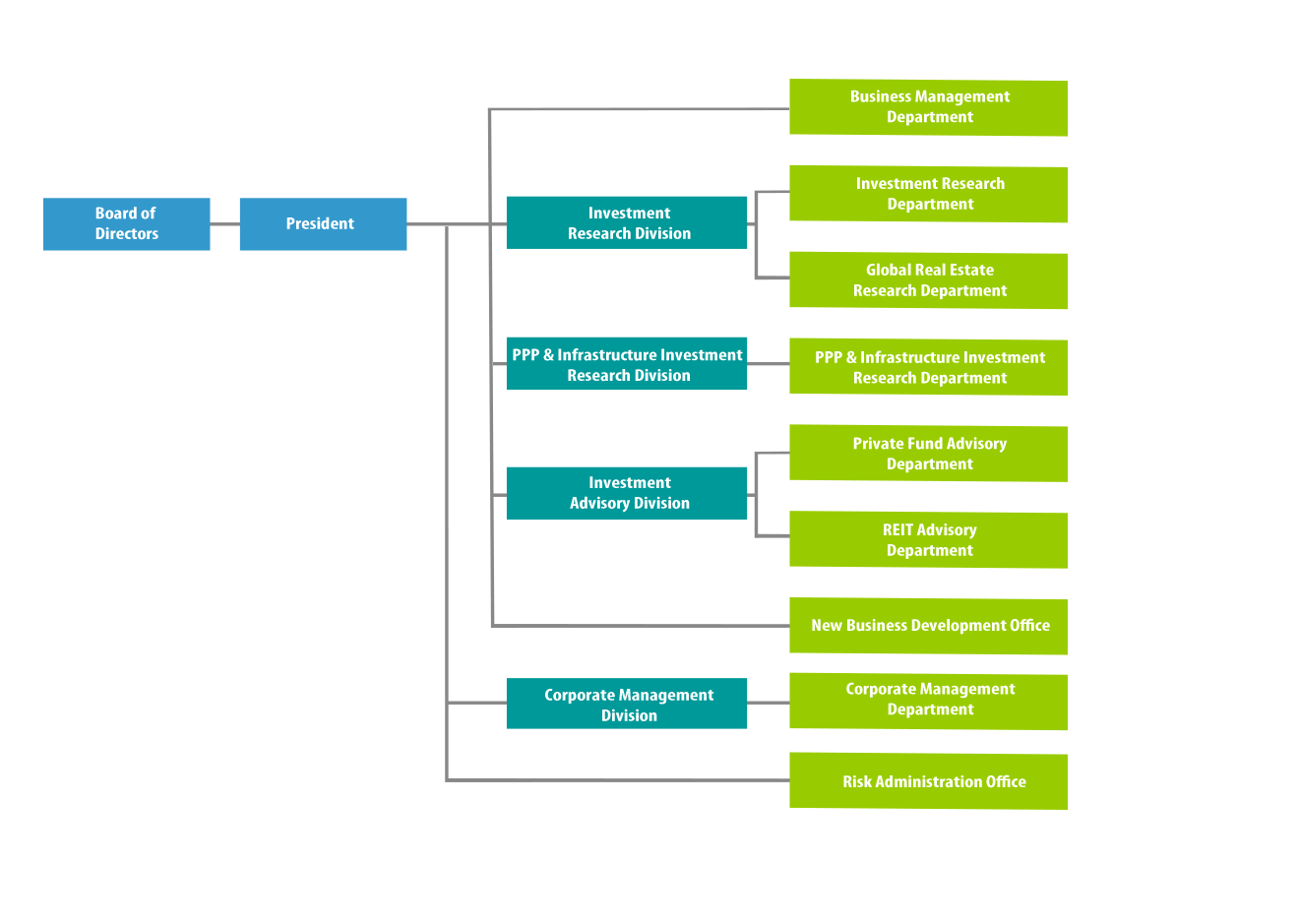 Principal Business Areas
Sumitomo Mitsui Trust Research Institute provides institutions and corporations with the following services.
Consulting and research services related to the real estate investment, including analysis for investment qualifications and forecasts of the investment market.
Consulting and research services regarding the real estate market, and forecasts in supply and demand for key real estate such as office, residential, and retail properties.
Investment advisory services for the real-estate backed securities. (Click here for Notice for our Investment Advisory Services)
*Sumitomo Mitsui Trust Research Institute is not a real estate appraiser and does not provide services in drawing up or providing appraisal reports for real estate as underlying assets. As an investment advisory company involved in real estate and securities, Sumitomo Mitsui Trust Research Institute performs investment advisory services related to investment decisions based on the value or analysis of value of targeted investment products. By executing its investment advisory duties, the company can provide calculation of the asset value of real estate as underlying assets. Calculation of this asset value, however, is only provided in the event of it being necessary as part of the company's investment advisory service and is not intended to be displayed as a single amount, but displayed based on factors such as number, margin, and distribution.
Licensed Businesses
General real estate investment advisory services.
License number: 000375 granted by the Minister of Land, Infrastructure and Transportation

Securities Investment advisory services;
License Number: 822 granted by the chief of Kanto Local Finance Bureau
Professional Affiliations
The Japan Association of Independent Research Institutes
The Japan Association of Real estate Financial Engineering
Japan Investment Advisers Association
The Security Analysts Association of Japan (Corporate member)
The Association for Real Estate Securitization (Associate Member)